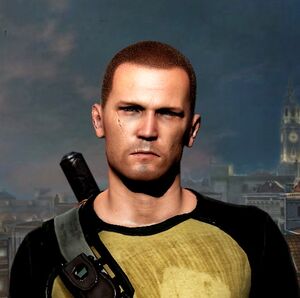 Choose A B C or D
Someone punches you what do you do?
2. You see a homeless man sick and drunk on the street what do u do?
A. help him
B. Give him money and medication
C. keep walking
D. ask him if you can have some booze then help him
3.Your boy/girlfriend dumps you what now?
A. get over it I have bigger fish to fry
D. this happens all the time i'll find someone else
4.Weapon off choice?
B. Gun
C.Any thing that Blows up
D.my loyal pistol
5.Favorite season?
A.Fall
B.Winter
C.Spring
D.Summer
If you chose mostley A: your Cole!
if you chose mostley B: Your Kuo!
If you chose mostly C: your Nix!
If you chose mostly D: your Zeke!
Combonations:
A and B:Cole with Kuo Powers
A and C:Cole with Nix powers
Ad blocker interference detected!
Wikia is a free-to-use site that makes money from advertising. We have a modified experience for viewers using ad blockers

Wikia is not accessible if you've made further modifications. Remove the custom ad blocker rule(s) and the page will load as expected.