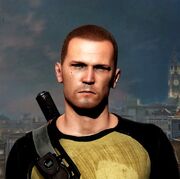 Who is Cole Macgrath?
Edit
Cole Macgrath is the main protaginist of Infamous 1 and 2 . He is also the Electric Man or the Demon of Empire City.He was origanaly a bike messanger.
Cole Macgrath
Kessler
The Demon of Empire city
The Electric Man
The Patron Saint of New Marais (infamous 2 good ending)
The Beast (Infamous 2 bad ending)
How did he get his powers?
Edit
well as you know Cole was a bike messenger untill one day while he was delivering a package (the ray sphere) it exploded ultimitley resulting in him gaining his powers.
Main Piers
Edit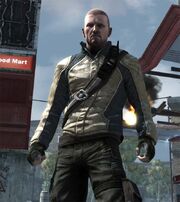 Zeke Jedediah Dunbar
Trish Daily (dead)
Lucy Kuo
Nix
Ad blocker interference detected!
Wikia is a free-to-use site that makes money from advertising. We have a modified experience for viewers using ad blockers

Wikia is not accessible if you've made further modifications. Remove the custom ad blocker rule(s) and the page will load as expected.